The spiky shoe trend has been growing on me, I really like these: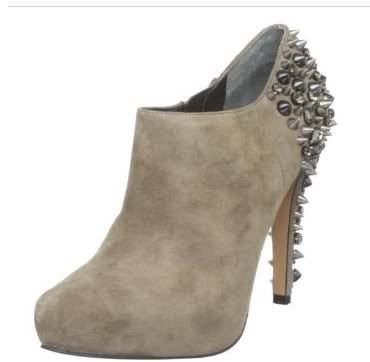 Sam Edelman Women's Renzo Ankle Bootie
However for $250, I'll just have to wait for a huge sale or have someone buy them for me...LOL! You can find them at Endless, I'll just daydream about them.
Back in the real world, I'm not really thinking about shoes...especially not heels.
This weekend my fiance and I moved his belongings and I think every place on my body is sore today. Just the two of us managed to move all his stuff...some into storage, some into my place. I really never knew how much I could sweat and it was actually fairly mild weather compared to average temperatures. Overall the moving was a fairly pleasant process...no arguments and no injuries. Now if we can unpack all his stuff, mingle them with my things and everything fit, I'll be one happy cohabiter! :)