I love wearing new things. My Expanding Horizons Top and Duo-Patterned Skirt came in the mail on Friday and I wore them to work on Monday. I think that is one of the reasons I love to shop, because I love new things.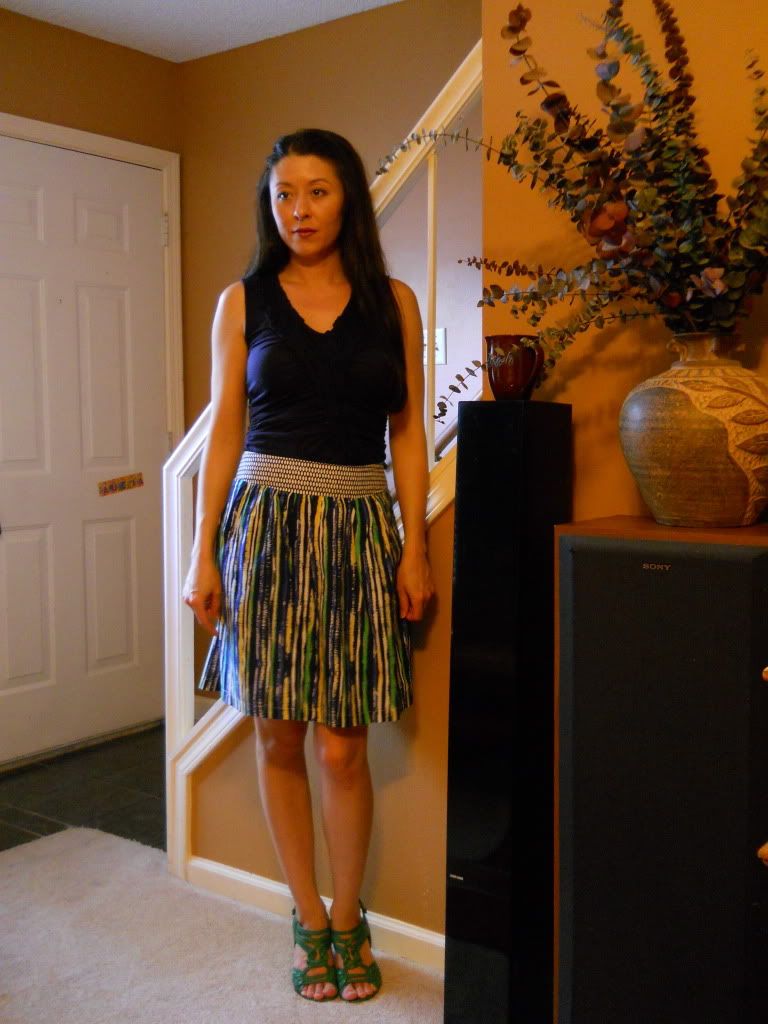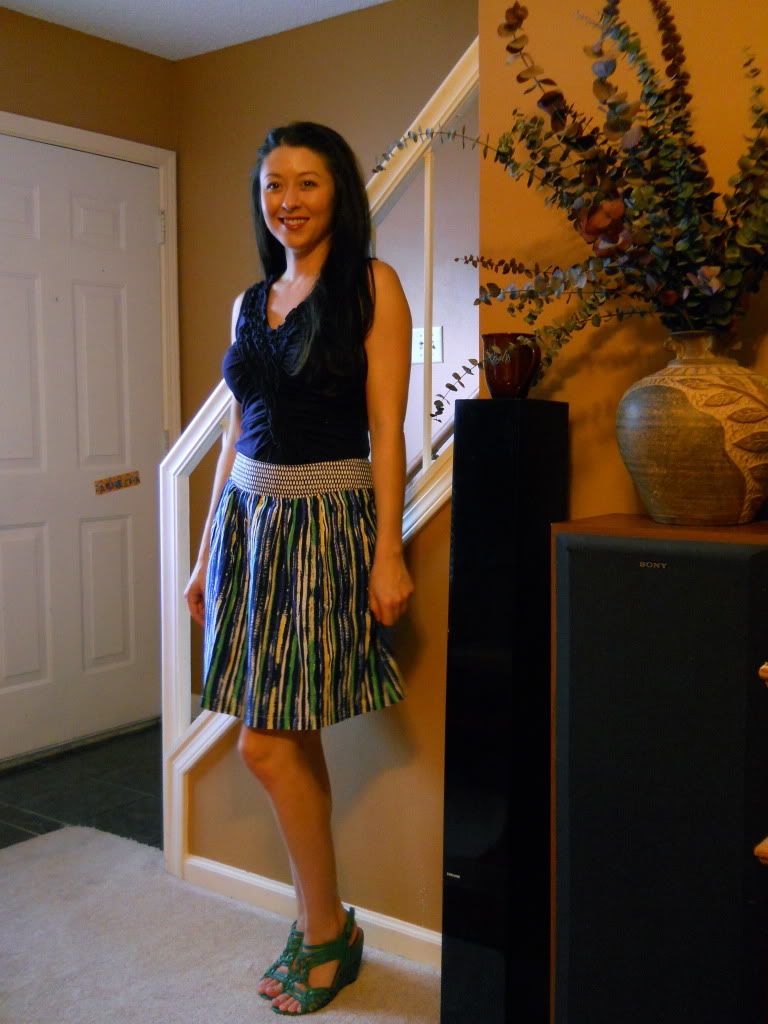 And a rare outside picture!
Anthro Expanding Horizons Tank (S)
Corso Como Emerald Isle (7)
My OOTD on 8/25:
The Visionary skirt is one of those pieces that got me back into Anthro and began my obsession with shopping there. I pull this skirt out often, but put it back just as frequently. I never really know what to wear with it. You would think with the red, yellow, blue, and black it would be easy to pair something with it. For me, not so much. I think it is kind of a dressy skirt with the multitude of pleats, but I'm not really "dressy" so I always try to dress it down. I hope this works.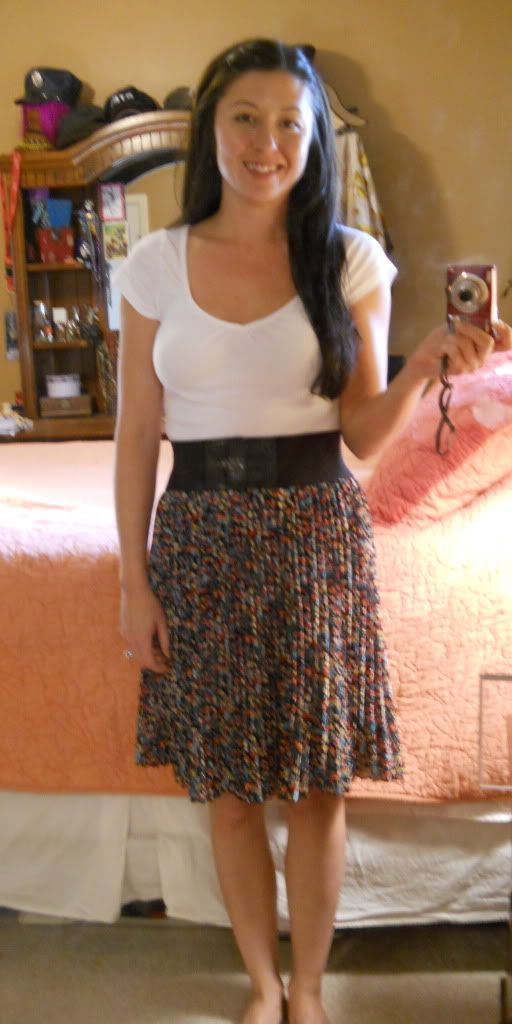 Michael Stars Capped Sleeve Shirred V-Neck (OS)
Anthropologie Visionary Skirt (2)
Some fit pics of the a few sales items I've bought recently:
I love these pants! The Work Board Trousers are as comfortable as pajama bottoms but can also be easily worn to work. I purchased these in a size 2 on sale for $9.95 after having already bought the mint colored. The fit on the trouser is a bit big, however in this style of pant I think roomy looks better. :)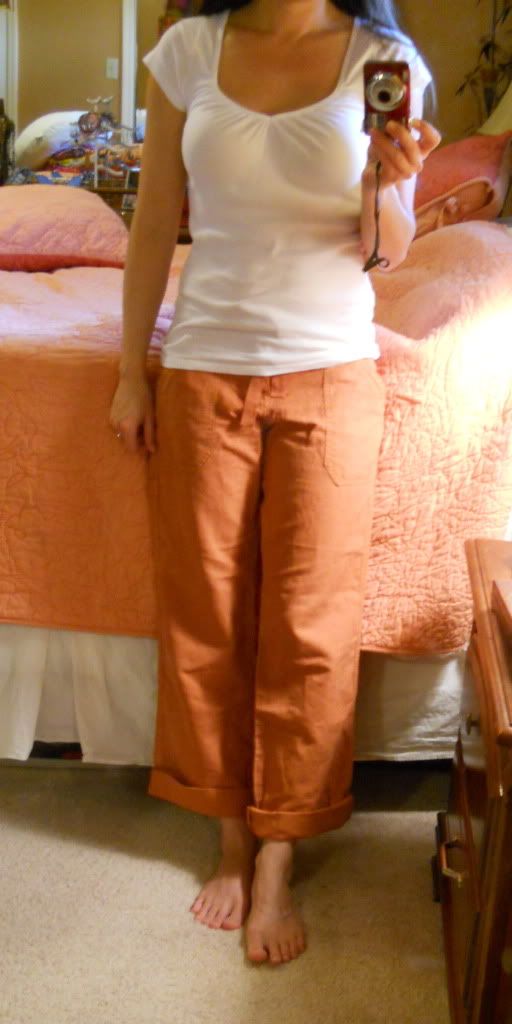 Wash Board Trousers in Tangerine (2)
I really wanted to love the Hourglass top from Deletta. Due to manufacturing errors this top is going back. I guess they sewed it crooked because it hangs longer on one side than the other, though for the picture I tried to adjust it so you couldn't see it. This is a cute top and would have been a good purchase if not for the flaw. For me, this top runs a bit big, I'm typically closer to a S and the XS fit slightly big. On a happy note, I love the Duo Patterned Skirt! I bought my typical size 2 and it fits a little big, but it is actually nice not to have something that hugs my waist.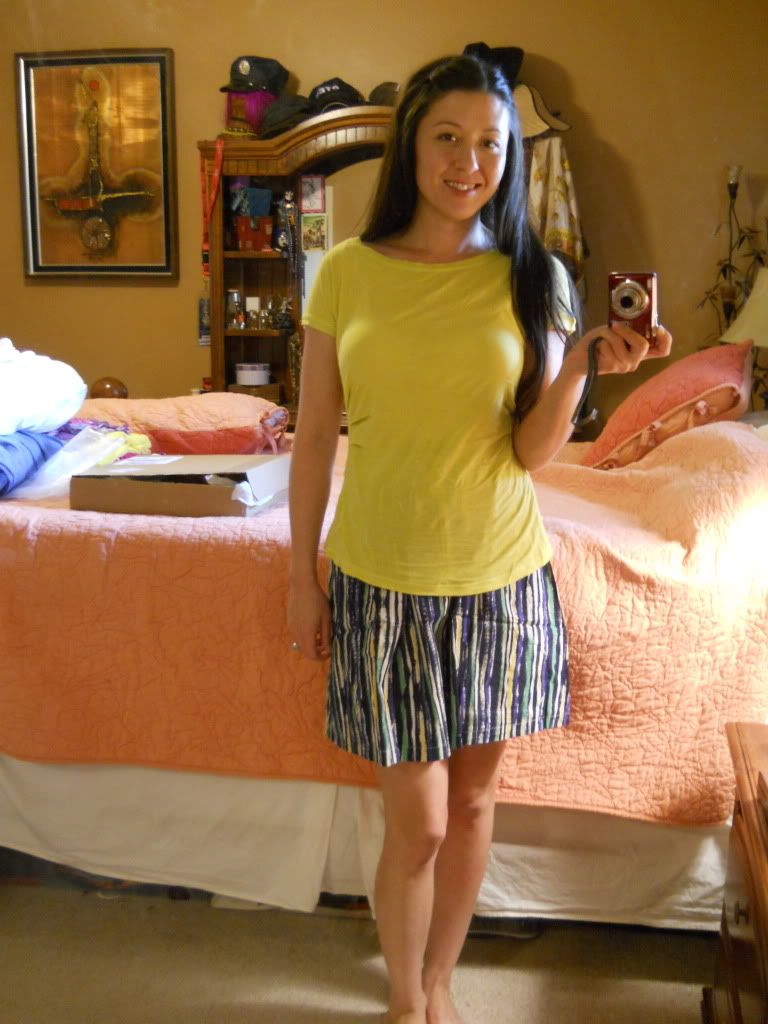 Anthro Ruched Hourglass Top (XS)
Anthro Duo Patterned Skirt (2)
Fun pics with my son. :)