I decided to return my With a Twist Tank to my local Anthropologie store because it was too big and hit the sale section.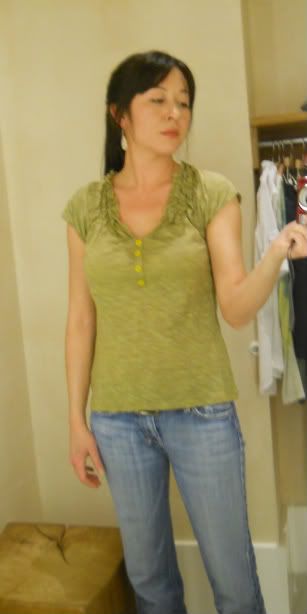 Wind Smocked Henley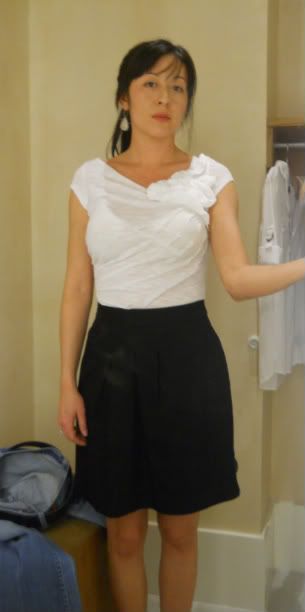 Gathering Tank and Runny Yoke Skirt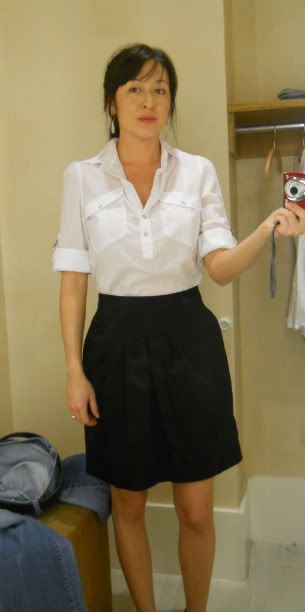 Simple Compositions Blouse and Runny Yoke Skirt
The Henley (S) was cute, comfortable and TTS, but kind of plain. I liked the Gathering Tank (XS) but it fit kind of weird...loose on top and tight in the tummy...one of those annoying pieces of clothing you are always adjusting. I loved the Simple Compositions Blouse (0) but I wouldn't pay $78 for it, hope it goes on sale so I have it wish listed. I loved the Runny Yoke Skirt (2) so I ended up buying it. The skirt has really nice pleats in the front and is sturdy and well constructed. You could definitely dress the skirt up or down and it become a staple in your wardrobe.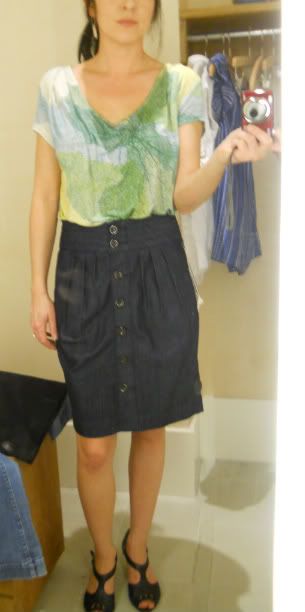 Garden or Undersea Exploration Tee & Quiet Approach Skirt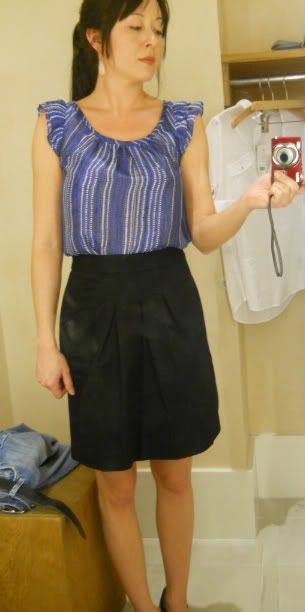 Springing Season Blouse with Runny Yoke Skirt
Springing Season Blouse with Board Room Trouser
I like the Garden(Undersea) Tee (S) but it was a bit too big, an XS would have been perfect if they had had it in the store. The Quiet Approach Skirt (4) was cute but was way too big. Anthro had a 0 in the skirt which I had previously tried on, but it was too small for me. I would have bought a 2...if they had it in the store. I loved the Springing Season Blouse (2). The blouse is very lightweight and sheer and I love the ruffles on the sleeve. The 2 was the smallest size in the blouse they had in the store, but I'm sure a 0 would have fit also. I also bought the Board Room Trouser (0) because they were only $19.95 and I thought they were cute. My Fiance said the pants kind of look like Hammer or Harem pants, but when I put them on for him he said I look good in everything, I love you too baby. I'm okay with knowing I may be the only person that likes them.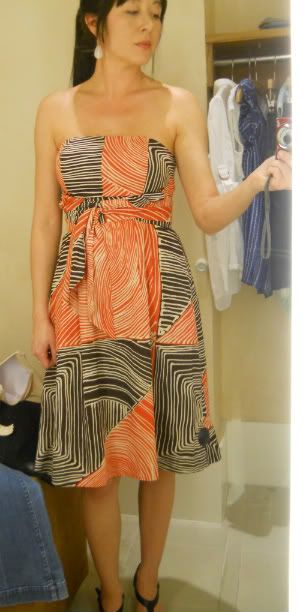 Study of Shapes Dress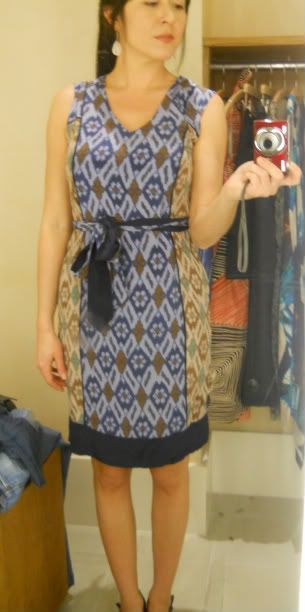 Spliced Ikat Shift
Fletching Dress
I loved the Study of Shapes Dress (2) but I wasn't ready to drop $79.95 on it. If the dress makes a second cut, I'll get it for sure. The second dress I was unsure about...the print I didn't love and the 0 fit tight in the chest for me, but I was fairly certain the 2 would have been too big everywhere else. The Fletching dress (0) I thought was a bit washed out in color and the top fit a bit large, it kept flopping open and the built in under slip was so sheer you could see your bra.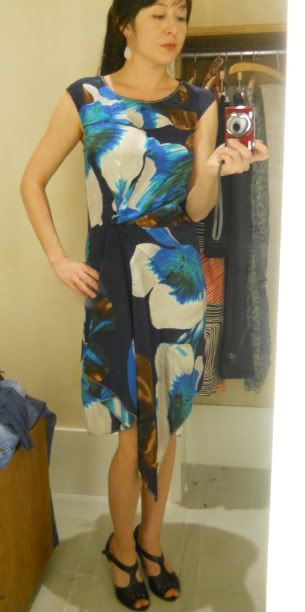 Magnified Corolla Dress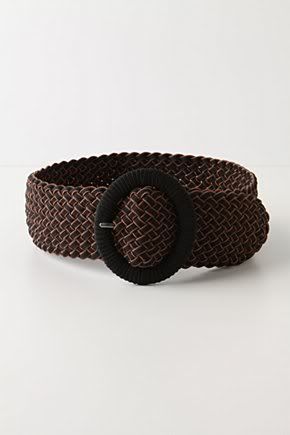 Crossroads Belt in Black Motif
Someone on the clothing forum I frequent had posted the Magnified Corolla Dress (0) and I thought it looked really cute on them, so I tried it on. I ended up buying the dress because I thought it was more me than the previous dresses I tried on. Before I could walk out of the store with my purchases, I saw the Crossroads Belt in Black Motif (S/P) and had to go back to the checkout to buy it. LOL!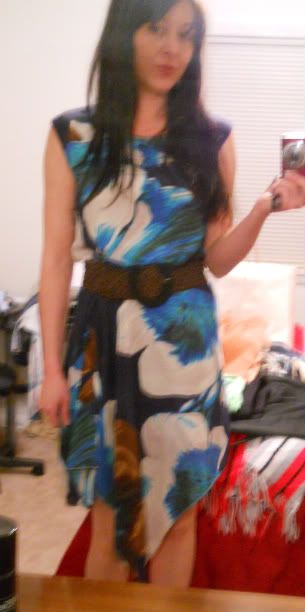 Magnified Corolla Dress with Crossroads Belt in Black Motif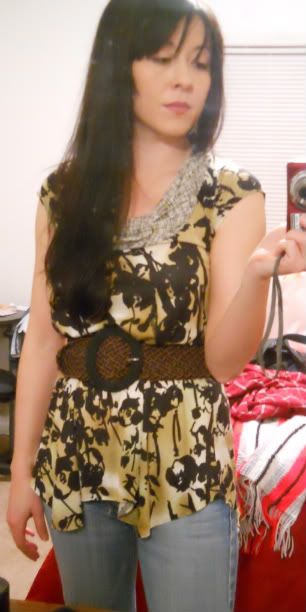 Poppy Options Cowlneck in Neutral Motif with Crossroads Belt in Black Motif
The Crossroads Belt went great with the Magnified Corolla Dress in my opinion. I threw in a pic of the Crossroads Belt with the Poppy Options Cowlneck because the belt is very versatile...I wore them together last night.